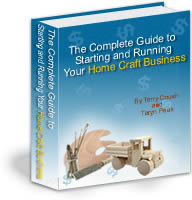 "The Complete Guide to Starting and Running Your Home Craft Business explains what you absolutely must know if you want to have a successful craft business"
This is an EBook, or Electronic Book, which means it can be downloaded and read immediately upon buying for it. So you don't have to wait for shipping!
Click here for the full details…


Crochet Resources...